Page Speed Optimization Services
Being a strategy often eliminated, WordPress page speed optimization services are a critical part of effective search engine optimization as they can make a great difference in loading speed. If the load speed of your website is not quick enough, you will likely obtain low conversions and revenue.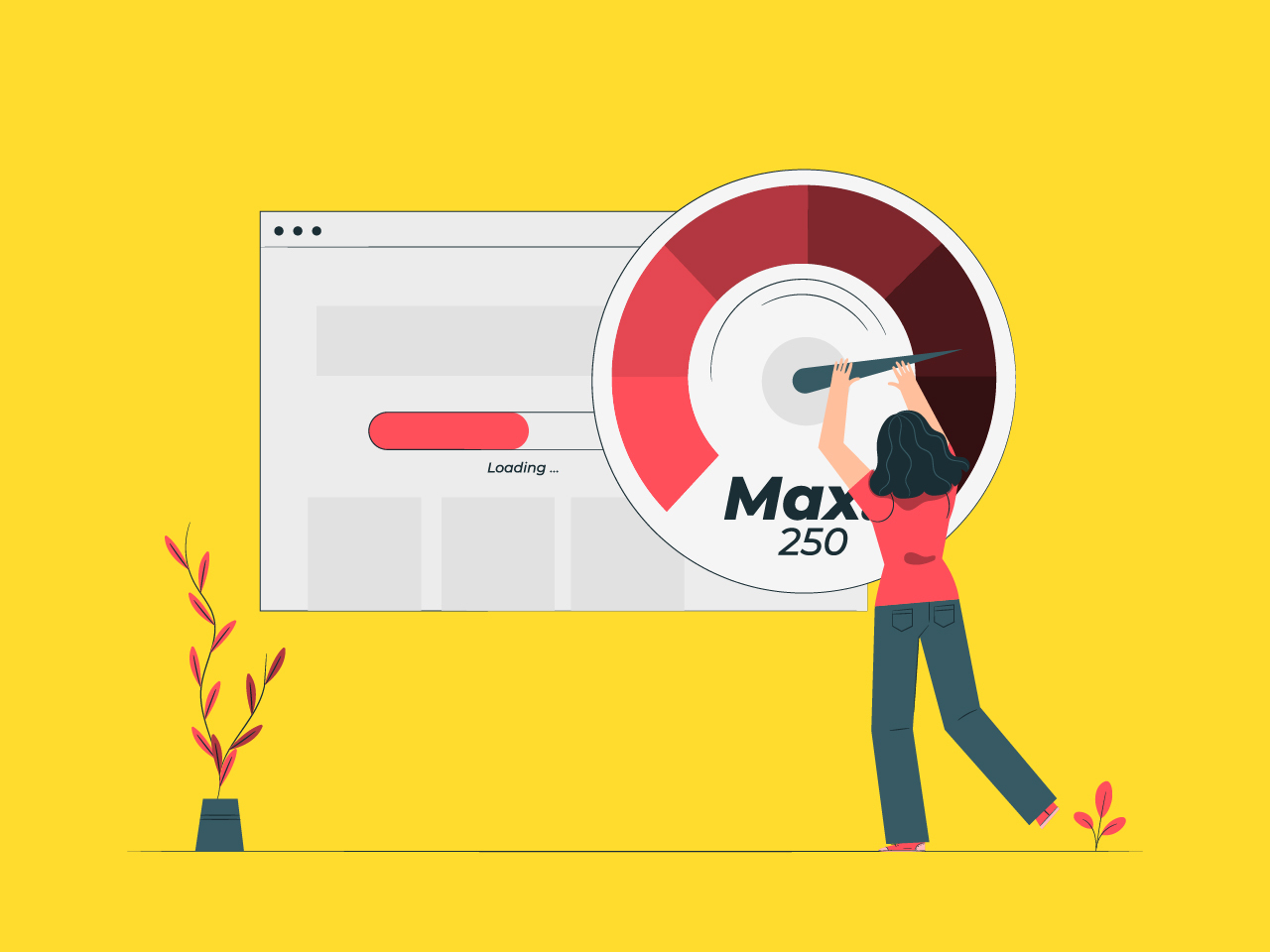 Statistics show that 3 seconds to load can result in a bounce rate of 40% of users. When they decide to close a window, you miss the chance to turn a visitor into your customer. So is your website fast enough to keep your visitors' attention? If you are not sure, WordPress speed optimization services from Flexi IT will come in handy.
What is page speed optimization, and why do you need it for your website?
An appropriate site speed is crucial not only for your website visitors but also for Google as it serves as one of the critical performance metrics. Thus, page speed optimization for SEO is a ranking factor that helps decrease the load time of website pages and promotes organic traffic.
Google's key task is the provision of search results that satisfy the users' queries the best. That brings to search engines two main jobs - serving pages with content to fit users' queries and displaying websites that offer a great user experience. So you are right - site loading can contribute to such an experience.
An appropriate page load is so critical for WordPress sites that even a simple delay of one second can lead to cutting down conversion rates. A slow website also results in an increase in bounce rate, which means there was the one time users visited your site and gained a negative customer experience. Besides, that decreases search engine rankings.
WordPress page speed optimization services we provide
In Flexi IT, we highly appreciate the time of our clients. That is why we offer speed optimization services to decrease website load and strengthen your digital impact. Cooperating with us, you will get industry-leading strategies from a partner that applies the best possible solutions to overcome daily digital issues for just only a one-time investment from you. Learn more about our other WordPress development services.
Here you can find the list of the main speed optimization services Flexi IT offers:
Content Delivery Network (CDN) usage.
Being a network of servers, a CDN provides users with web content depending on their location. Thanks to it, the requests of web users are sent to the nearest servers. That not only helps lighten the load but also provides proper page speed optimization.
Movement to a better host.
Hosting your site on a shared server can be the reason why the website does not have optimal load speed. With a virtual private server (VPN) or a dedicated one, you can increase your website performance.
Image size optimization.
Giant file-size images can affect the acceptable e-commerce page load speed. As part of our optimization services, we offer a responsive web design that allows adjusting the images on your website depending on users' display properties. The particular approach helps remain the quality of image files uncompromised.
Plugin reduction.
One of the most efficient optimization services. The more plugins you use, the more resources you need to run them. Of course, several plugins may be helpful for your website, but if you remove the unnecessary ones, your site will perform better.
JavaScript & CSS minimization.
This page speed optimization service is also among the leading ones. Just like with plugin reduction, the more JavaScript and CSS files you use, the more server requests a relevant server must fulfill for running them. We can group or minify JavaScript and CSS files to provide better optimization page performance.
Website caching.
It serves as a process of storing your site's recently updated version. Thus, when numerous users try to access one page, they will see the particular version until the site loads completely.
Gzip compression implementation.
Gzip allows compressing files into a zip file. Therefore, when users access a relevant zip file on the website, they can view all the contents. All files are compressed before uploading to the browser. This speed optimization service helps reduce server response time and, in turn, optimizes page speed.
Database optimization in the content management system (CMS).
One of the key ways of how to optimize a service page. A CMS serves as the website's backend that allows uploading files and texting before updating your site. Sometimes, CMSs can be packed with different plugins that affect response time. Applying database and CMS optimization is a critical part of our optimization services.
Web fonts reduction.
Although cweb fonts are popular among users, they cut down the speed of web pages rendered from servers. We offer modern formats or specific character sets that already exist for optimizing speed for websites.
How to conduct a page speed test?
Google PageSpeed Insights.
This common-free tool helps analyze the content of your web pages and then provides suggestions to make them faster. It is used widely by Google page optimization providers like Flexi IT. We help our clients decipher their results and apply the ideas proposed by PageSpeed.
Pingdom.
Using Pingdom allows compiling a performance history of the site and delivering data-driven recommendations for improving page speed optimization. Also, Pingdom offers platforms to test speed on Android and iOS and provides free plans, along with paid professional monitoring ones.
Performance Budget Calculator.
With the Performance Budget Calculator, you can determine the amount of space you are using with different files, codes, videos, and so on. Thus, this tool shows if you are exceeding the available "budget."
Why Flexi IT?
Our website speed optimization service can help improve your Google PageSpeed and configure PageSpeed Insights appropriately. We provide the audit and analysis of your codebase and different installed plugins and enhance compression and caching setup. Regardless of your web design and structure, Flexi IT will optimize your site and promote a great user experience by delivering fast website speed.
How much do our page speed optimization services cost?
Speed optimization cost depends on the complexity of your website and its current state. In Flexi IT, page speed optimization can take 10+ hours of a developer's work. You can send a request to partners@flexi.ink and get a quote.
Frequently Asked Questions
In Flexi IT, we offer multiple website speed optimization techniques for improving your ecommerce site's load speed. Among the key services we provide are the following: using a CDN; moving to a better host; optimizing image size; reducing plugins; minimizing JavaScript and CSS; website and browser caching; applying Gzip compression; optimizing the database in CMS; and reducing web fonts. Read more about WordPress page speed optimization.
Simple compression of images before uploading them to WordPress serves as one of the most popular approaches. Typically, you can do this with the help of specific tools such as Adobe Photoshop or Affinity Photo. But also, you can perform these tasks using the WordPress page speed optimization plugin.
AMP (Accelerated Mobile Pages) is an open-source plugin that provides browsers and apps with an opportunity to load the website's content quickly on different mobile devices. If your website is built on WordPress, you can use AMP by default. The key advantage of this plugin is providing fast mobile page loading speeds.
But you must be careful with the AMP plugin recommendations because it turns off JavaScript in the mobile version, and the animations will not work. If you want your mobile version to perform as well as the website, you should build a separate version of the site on the AMP without a plugin, conduct a current website speed test and obtain a speed test score before publishing.
Although the default version offers some features to customize your AMP setup, you can extend the options by applying additional plugins. For example, it is possible to customize your WordPress AMP website for further displaying and preview changes before publishing. Besides, you can adjust the required text, links, or background colors and configure the posts and pages to appear on your WordPress AMP site. Learn more about the reasons to use WordPress for building a website.
Testimonials
Creative Director
England
Review was published on:
I feel blessed to have discovered Flexi! I was looking for developers who take pride in getting things done, not trying to explain why some of my design ideas might not work. And I found them! I hired Flexi to develop a custom WordPress site that I designed. The final product looked and worked exactly the way I anticipated, and it was delivered on time. Vlad has ...Read more
CEO
Australia
Review was published on:
I've been working with Flexi on my project for a long time. They are always on time. Very loyal service. Hope we'll continue to collaborate for years to come.
Contact us
You may also read
Blog
Try us for 14 days
Want to start a 2-week free trial period with us? Leave your email below and we'll revert to you shortly with more details