Web Development for Digital Marketing
Our team knows everything about the benefits of WordPress and we have proven expertise in digital marketing, web design, and custom web development. Our developers can cover all the technical aspects of your campaigns, letting you focus on strategic and creative work
Our advantages
We provide post-release support of web products
System administration services, incl. installation of an SSL certificate, SNTP, & LAMP
Experience in building WooCommerce online stores
Our team knows what plugins to use to maximize your marketing efforts
We also can develop web-based SEO tools for your agency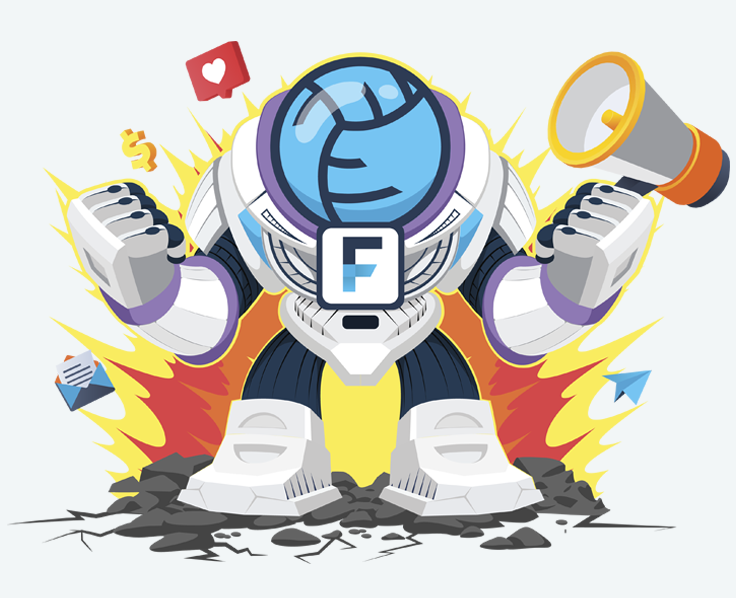 Top client requests in 2020
Technology trends in digital marketing are moving at a fast pace. To help our clients find the right path towards innovation, we are constantly observing the market and keep track of all essential changes
Page speed optimization
Loading speed is a vital SEO factor. If this metric is optimized, a website gets a better score on Google PageSpeed Insights and ranks higher on SERP
AMP optimization
AMP helps to create faster and more lightweight experiences on the mobile web. By building AMP versions of web pages, companies can greatly improve their search visibility
HubSpot integrations
HubSpot offers a variety of helpful tools for digital marketing. Businesses integrate HubSpot software with their websites to enhance customer service and increase sales
Mobile optimization
Google prioritizes websites that are mobile-friendly. If a company doesn't want to lose digital marketing opportunities, its site must be optimized for smartphone usage
reCAPTCHA & WPForms
Google's reCAPTCHA has to be properly set up in WPForms; otherwise, a company risks losing customers' messages. Fixing reCAPTCHA integration issues requires professional help
Migration to WordPress
When companies grow, so do their digital needs. Moving a website to WordPress from less sophisticated platforms is a common step in a business development cycle
MailChimp integration
MailChimp is an all-in-one marketing automation platform. By connecting it to websites, companies can create pop-up forms and use powerful e-commerce tools
LearnDash installation
LearnDash is a popular WordPress plugin. It allows businesses and educational institutions to build learning management systems based on a WordPress website
WordPress development for digital marketing
WordPress provides many SEO optimization opportunities, which makes it one of the most attractive content management systems for a large number of businesses. We offer a long list of WordPress development services aiming to help digital marketers get the most out of this platform
Corporate websites
Our team can create a corporate WordPress website in the shortest terms possible with no compromises on quality, speed, and performance
WordPress themes
We can develop a custom WordPress theme or help you install a ready-made one
Page speed optimization
Our programmers know how to optimize page speed and other website tracking metrics for better SEO and improved user experience
Troubleshooting
We can fix all technical errors on a WordPress site quickly and professionally
WooCommerce online stores
Our programmers have a vast experience in building online stores with WooCommerce and customizing based on retailers' needs
Integrations
We can integrate a WordPress website with different digital marketing tools, including HubSpot, MailChimp, and Active Campaign
Analytical tools
Our team can connect a WordPress website to marketing analytical tools such as Facebook Analytics, Google Analytics and Tag Manager
Support
We provide support services for WordPress websites on a continuous basis. Our team can become your long-term IT partner
Configuration of plugin settings
We can configure settings of third-party WordPress plugins and fix any issues that occur after updates
Custom plugin development
Our programmer can develop a custom plugin for a WordPress website based on your requirements
Maintenance, updates, and upgrades
We can develop new functionality for an existing WordPress site, upgrade its feature, and provide maintenance services
Migration to WordPress
Our programmers can move a website to WordPress from any other CMS platform, saving all backlinks to it
Most popular Wordpress Plugins we have experience with
Plugins help to extend WordPress websites and add new features to standard functionality. Our developers can install any WordPress plugin of your choice and ensure that it'll not cause any glitches. The most popular plugins we've worked with include:
ACF
All in one migration
Anything slider
Buddyboss
Contact Form 7
DiVi
Gutenberg
LearnDash
MC4wp
Yoast
Oxygen
Slider revolution
Visual composer
W3 total cache
Woocommerce
Wordfence
WP rocket
WPForms
Custom web development for digital marketing
Digital marketing is a highly competitive and dynamic field. That's why not all requests from businesses can be covered by WordPress development. Our team provides custom web development services to meet even the most unconventional client needs
Scraping social media & stores
We can build a scraper that will collect data from social media (e.g., LinkedIn), discussion websites (e.g., Reddit), and online stores (e.g., Amazon)
Scraping dynamic websites
Our team can create a scraper for extracting and gathering the required information from dynamic websites
Scraping WordPress websites
Our programmers can develop a scraper that will allow you to scrape content from WordPress sites
Building multilingual websites
We can build a multilingual website, containing content in any languages of your choice
Development of SEO tools
Our programmers can develop a custom SEO tool that will help to deal with challenges faced by modern digital marketers
Building custom admin panels
We can create a high-performing admin panel that will be explicitly tailored to the demands and requirements of a particular company
System administration
We provide system administration services, including the installation of an SSL certificate, SNTP, and LAMP
Development of marketing automation tools
Our programmers can develop a custom marketing automation tool that will allow businesses to use their marketing potential to its fullest extent
Websites for Affiliate Marketing
In website design for affiliate marketing, we need to motivate the user to go to the affiliate site. We are thiking about that in the design level
Chrome Extentions
There are many details in the development of Chrome Extension that need to be taken into account in order for Google to let Extension into its marketplace
API integrations we frequently use
To get all the benefits of various third-party tools, companies can integrate them with their websites using APIs. Here is a list of APIs integrations that digital marketers request most often:
Google pagespeed
GTmetrix
Ahrefs
HubSpot
Amazon elastic transcoder
Amazon S3
Bluesnap
Bugsnag
Dropbox
Google drive
Mailgun
Quickbooks
Stripe
Sentry
Frequently Asked Questions
Yes, we do. We offer several service packages for clients requiring post-release support of websites. Please contact our manager for prices and more info.
You'll be able to discuss all issues with a project manager who will be responsible for maintaining communication with you and answering all your questions.
Yes. Our team can take over an existing project and complete it successfully. Among other things, we can fix errors, optimize a website, improve its page speed, and add new functionality. Yet, to accept an ongoing project, we'll need to receive its source code.
Yes. For the sake of convenience, we'll assign all your projects to one project manager who will distribute tasks among the rest of the team members. All our project managers know the team's experience and skillset, so they can find professionals who suit best for the work.
Contact us
You may also read
Blog
Try us for 14 days
Want to start a 2-week free trial period with us? Leave your email below and we'll revert to you shortly with more details