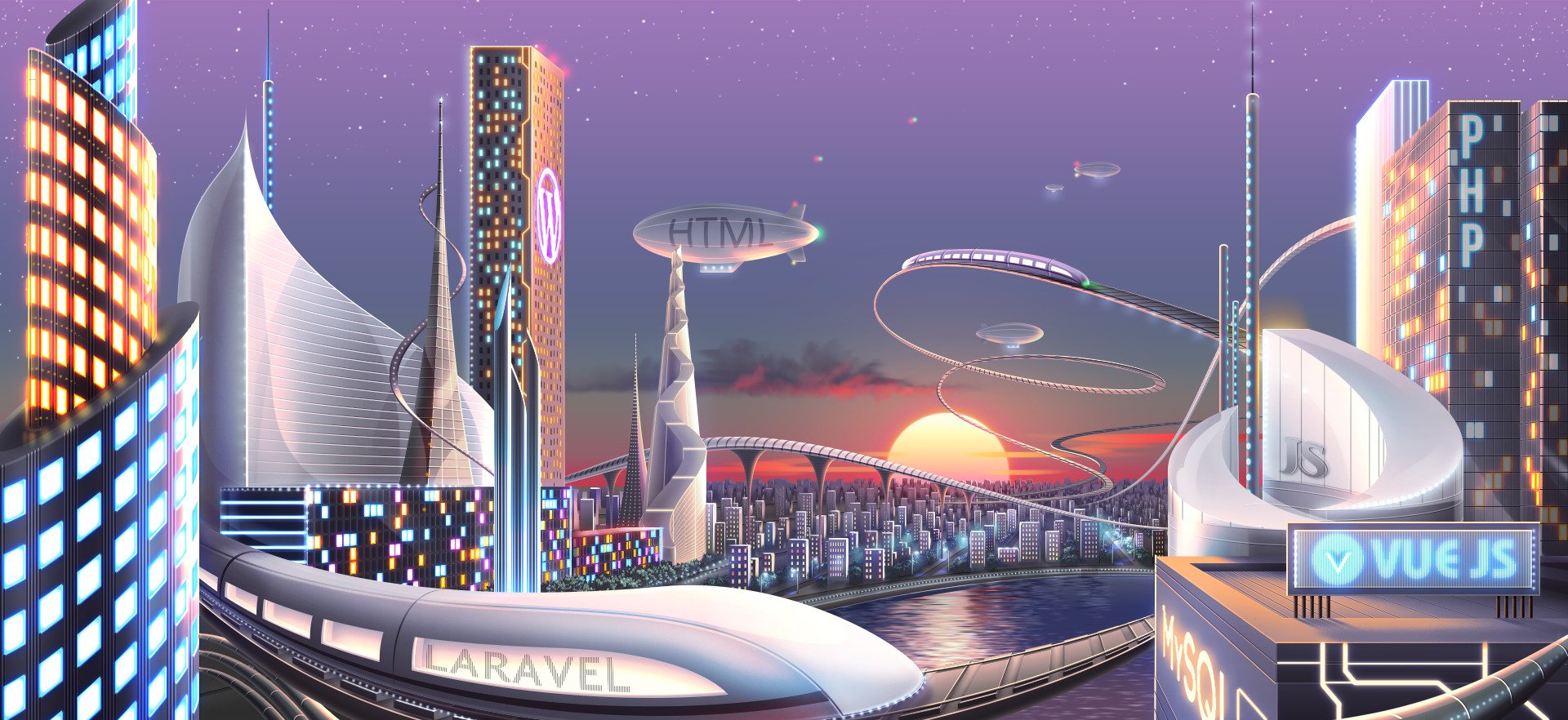 Web Development Services in Ukraine
Dedicated teams of professional software developers create custom web apps and sites. We use modern technologies and take a flexible approach to deliver top web development services
Web Development Services
Development of complex but elegant web apps is a craft we do with true passion. Being experienced in a wide range of technologies, our programmers have enough skills to create sophisticated web solutions from scratch or take up existing web projects at any stage.
Our core technology stack
Back-end
A server side is a "brain center" of a web product so it has to be secure and reliable. Our team can easily meet this goal with the help of the latest back-end technologies
PHP
PHP is a scripting language for server-side programming. Nowadays, nearly 82 percent of all websites are PHP-based. And it's no wonder. This language offers high processing speed and allows coding teams to build scalable web solutions. So it's indeed a great fit for basically any web project.
6 stages
to make your idea a reality
Most web development journeys usually include a standard set of phases. But our experience in delivering custom web development services allows us to be flexible. For this reason, we can easily adapt our processes to the needs of your project.
Idea
This is a strategic stage when you'll tell us about your idea. Our experts will then analyze it and collect all additional information we need to make it a reality. Specifically, our team will try to get the answers to these questions
what kind of web application do you expect to receive in the end?
why do you need it?
how this web product will help you achieve your business goals?
what will you consider a successful completion of a project?
Specification
After we get your vision of a product, our business analysts will write Software Requirements Specification (SRS). Basically, this is a document which contains a detailed description of a system to be developed and covers the following aspects
what are your requirements to the product?
what functions and features will it include?
what technologies will be used?
UX design
This stage is all about ensuring the usability and user satisfaction from the interaction with a product. Our UX designers will create a sitemap and wireframes to show you how the functionality that was described in Specification will be distributed throughout the web application. This will allow you to see
what pages your web application will have
what elements (buttons, blocks etc.) will be located on each page
how these elements will interact with each other (e.g. what will happen if a user taps a certain button)
UI design
At this stage, our UI designers will focus on defining visual identity of your product and making it beautiful. In particular, we'll be working on:
overall style
colors, contrasts, and fonts
icons, animated elements, and pop-ups
Development
The development stage combines all previous phases of web development and is crucial for the final result. At this point, our programmers put everything into action and write code to make the actual product out of your idea. Specifically, we do the following
HTML/CSS slicing
front-end coding
back-end coding
Support
For your application to work properly and stay relevant for a long time, it needs to be constantly maintained and improved. At the support stage, we do the following work
make necessary updates to functionality
add additional blocks to the website if needed
do troubleshooting if any issues occur
have got you covered if you face any technical challenge
Make process comfortable
To create a decent web solution for your business, we need to know how everything works from the inside. That's why our team will require more active involvement from your side and more frequent communication with you at the early stages of the project. But as we get to know the specifics of your business better, we'll be able to take greater responsibility and make a larger number of product-related decisions ourselves.
Client responsibility
FlexiIT responsibility
Great!
But what about money?
Every web app is unique, and so is the budget needed for its development. We don't want to confuse you with some random numbers mentioned just to fill the blank space on this page. Instead, here are the key factors that influence the web development costs and, thus, are usually considered for the estimation:
Type of a project (new or existing)
Product functionality/ complexity
Integration of third-party solutions
A fully custom or template design
A number of engaged developers
See how we do our magic!
Take a peep into website crafting!
We'll keep you in the loop!
Our company is a business too, so we understand that you want to know where exactly your money goes. That's why we made transparency and honest communication with clients the core pillars of our work. All our processes include a number of tools and measures that will allow you to always keep a finger on the pulse of your project.
Product
manager
To deliver top web development services, we assign a separate PM to every project. All our project managers have a technical background so you can confidently discuss all your concerns related to the development of a product with them.
Communication channels
You may reach out to us via any communication channel and we'll be glad to provide you with all necessary information promptly. Slack, Gmail, Facebook Messenger, WhatsApp - whatever works for you!
Weekly reports
We'll send you the detailed reports on a weekly basis. Such reports will help you keep track of what exactly was done and how much time our team spent on these tasks.
Client and
time-tracking tools
We apply numerous tools to let our clients monitor the progress on projects. The main of them are Jira, Confluence, and GitLab. But we also use Toggl, Bitbucket, Gantt, as well as screencasts, clickable wireframes, and IA diagrams to make things as clear as possible to you. So don't worry -- you won't get lost!
Your option
Being perfectionists obsessed with improvements, we are open to new ideas. If you want to be involved in the development of a web application or site in some other way not mentioned here, feel free to tell us about it and we will make the process of your product creation convenient for you.