Woocommerce Development Services
Looking for a professional WooCommerce development company to create the online store of your dreams? Let our expert team build your ecommerce website store with WooCommerce, the most popular ecommerce platform!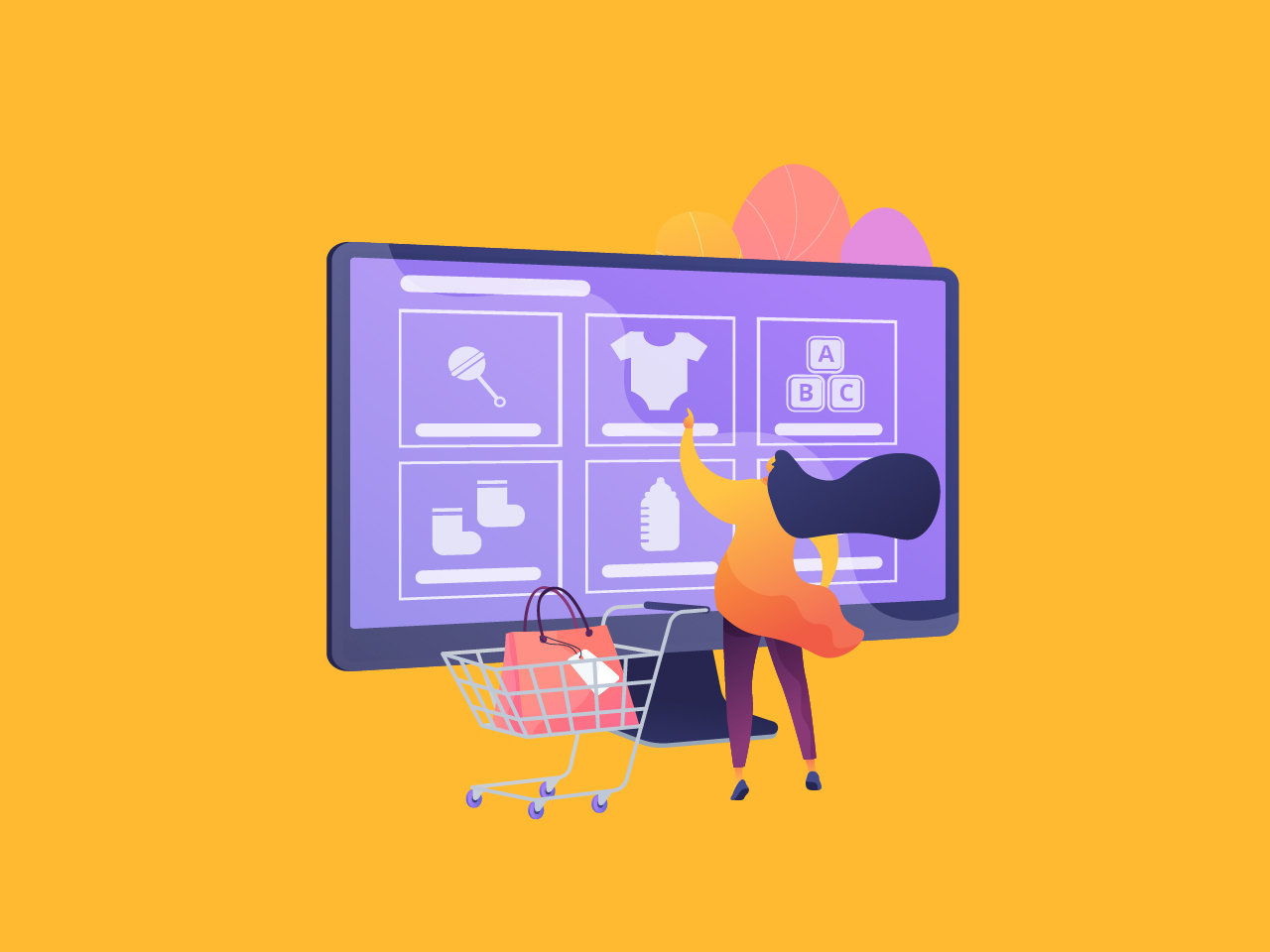 Why Choose Woocommerce Development Services?
WooCommerce is one of the WordPress plugins that allows setting up and managing versatile web stores on a WordPress site efficiently. WooCommerce works especially well for small companies with a WordPress blog and enables them to sell products from their woocommerce stores with no hassle.
A successful woocommerce development plan results in creating a robust online business with no need to spend high costs. This woocommerce plugin allows developing your own ecommerce store or converting the current WordPress site into a sales-driven platform.
Being a woocommerce development company, Flexi IT specializes in everything regarding woocommerce plugin development, including woocommerce theme development, woocommerce maintenance, or integration of different functionalities like payment gateways.
Read about our all WordPress development services
Benefits of Hiring a Woocommerce Plugin Development Company
WooCommerce offers multiple powerful features, such as up-selling and cross-selling or geo-location enabled taxes or smart tracking. We can ensure that you will receive benefits from all exceptional features of WooCommerce. In addition, we can help you migrate from your current online store to WooCommerce securely, with no loss of products and orders.
By hiring a woocommerce plugin development company, you will get remarkable advantages like:
E-commerce development interfaces are fully open-source and customizable.
Opportunity to manage the front- and back-end of the e-commerce platform.
Significant community support thanks to WordPress, a leading global web hosting platform.
Many additional plugins and tools, which assist in escalating the overall quality of a website.
A website is optimized to rank in the Search Engine Results Page (SERP).
Our Woocommerce Plugin Development Services
Having extensive experience and qualifications, we offer high-quality woocommerce development services that satisfy our clients' needs. From creating scalable high-traffic online stores, adding new functionalities to your woocommerce website, to developing woocommerce plugins or themes - our professional team will come in handy.
PSD to Woocommerce conversion
We provide premium PSD to Woocommerce conversion services. Each woocommerce developer has an in-depth understanding of the ways all woocommerce modules work. We can cater to your functionality requirements without degrading the code quality.
Woocommerce theme development
Woocommerce themes we develop are easy to integrate, and they go hand in hand with the existing functionalities. We ensure that your woocommerce store will feel premium and follow the newest design trends for generating a better audience response.
Woocommerce customization
No matter whether our clients aim for extending current functionalities or improving the comprehensive online store. Our expert woocommerce team has experience in delivering customization services, which align with clients' business processes.
Woocommerce integration
Our woocommerce developers have gained experience in providing multiple woocommerce integration services. That includes integration of woocommerce shopping cart, payment gateways, APIs, or eCommerce plugins.
Woocommerce migration
We enable a smooth and seamless migration process from the current platform to woocommerce platform and provide maximum security with no threats to your database. Our team even customizes and optimizes the woocommerce store after migrating. Please read more on this topic.
Woocommerce maintenance and support
We can help improve the overall performance of your website. Our woocommerce maintenance services provide complete technical support and marketing services at affordable costs.
Woocommerce Payment Gateway Development as One of the Key Services
As a critical part of existing woocommerce development services, our woocommerce developers help your company choose the appropriate payment gateway, provide its integration, or even create the new one from scratch. In addition, we help our clients integrate their payment systems with external platforms.
Being a woocommerce development company, we provide payment gateway efficiency directly from various regions and relevant country-specific services. Our woocommerce services support numerous payment getaways, such as debit and credit cards, net banking, or even bank transfers if needed.
Also, a woocommerce website enables payment transactions from different reliable sources, including PayPal or Stripe. Each woocommerce developer in Flexi IT pays attention to web security in e-commerce. Thus, we always apply testing methods for ensuring that there will be no loopholes or bugs in our woocommerce development projects.
Why Flexi IT?
Flexi IT is a leading woocommerce development services provider with the necessary expertise and experience in web development, especially in creating ecommerce stores, which encourages customers to purchase on its clients' websites. Over the past several years, our woocommerce developers have helped businesses from different industries with WordPress woocommerce by transforming their websites into sales-driven platforms.
In Flexi IT, we offer high-quality and affordable woocommerce and web development services at low costs. The main feature of our woocommerce development is it involves easy to monitor analytics, market research, or even prediction of future trends. Being among leading woocommerce development companies, we always remember integrating social media features into the woocommerce plugin development.
Frequently Asked Questions
We can discuss it during a consultation. But we can promise that we will go beyond your expectations. With Flexi IT, you will get qualified woocommerce developers led by a project manager who can make you forget about management issues.
Firstly, you can check and analyze our work portfolio. Then, we can offer a test period of work. During this time, you can understand if such cooperation is suitable for you. If you want to learn more about the conditions of a test period, please write to partners@flexi.ink.
Of course, we can provide cost-effective maintenance for your online store. If your woocommerce store was developed by Flexi IT, we provide you with the project maintenance and support conditions. And if you agree with them, we can continue to cooperate on the maintenance and support of your project.
Of course, it is the service we provide.
If you want to create a custom ecommerce website, the development cost will entirely rely on your requirements. In Flexi IT, our woocommerce developers are experienced and provide the delivery of your website on the deadline.
Yes, we can do it for your company. Maintenance of a client's existing project is one of the woocommerce solutions we provide.
Yes. As we apply clean coding standards, our woocommerce developers can make any changes. So you can integrate new features or customize your online store if needed.
Testimonials
Creative Director
England
Review was published on:
I feel blessed to have discovered Flexi! I was looking for developers who take pride in getting things done, not trying to explain why some of my design ideas might not work. And I found them! I hired Flexi to develop a custom WordPress site that I designed. The final product looked and worked exactly the way I anticipated, and it was delivered on time. Vlad has ...Read more
CEO
Australia
Review was published on:
I've been working with Flexi on my project for a long time. They are always on time. Very loyal service. Hope we'll continue to collaborate for years to come.
Contact us
You may also read
Blog
Try us for 14 days
Want to start a 2-week free trial period with us? Leave your email below and we'll revert to you shortly with more details