Wordpress multisite network setup
What do you think about using WordPress multisite network services for your future projects? WordPress multisite development is a helpful tool that requires some simple steps for being appropriately used and performing efficiently. Would it be better to use standard WordPress or start with multisite plugins? Read more about multisite in WordPress, its pros, and use cases to find the answer.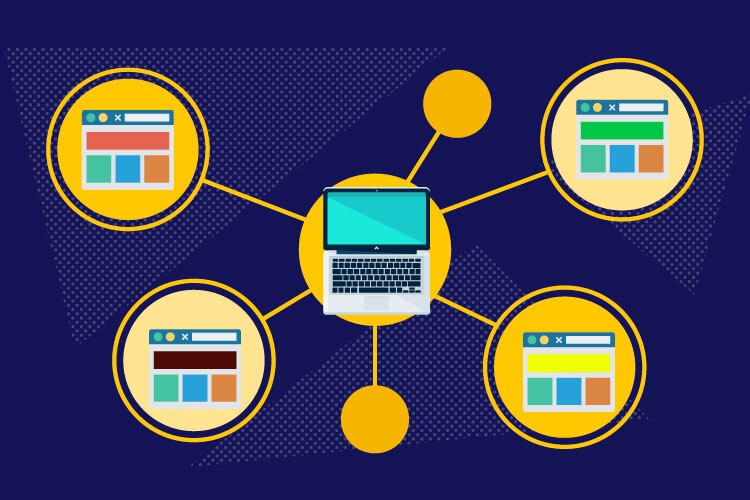 What is a Wordpress multisite network?
Wordpress multiple site allows building and managing multisite networks with a single WordPress dashboard. By adding a little configuration to a traditional Wordpress single site install, a wordpress multisite developer can create a network of multiple wordpress websites easily. Learn more about our other WordPress development services.
Although all websites in your wordpress network can have different advanced multi-site features, special functionality, dashboards, unique domain names, and domain mapping guides, your network administrators can administer them with the help of a single WordPress dashboard.
Installing multisite wordpress helps satisfy your need to:
create a network of sites
map domains
install plugins and themes
create new users
assign access privileges
set up super-user or network administrator access
store all the images and media uploads in wp-content/uploads directory
share wp-config.php file and zip files
Benefits of using multisite in wordpress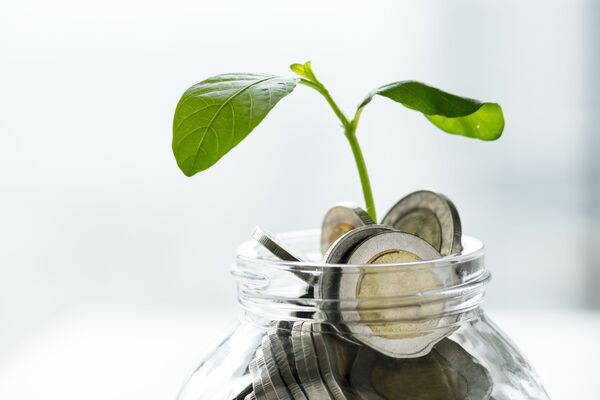 Easier access and management
Your wordpress admin can access all websites across the network using only one login and password. Site admins can control and manage numerous websites with a single WordPress dashboard, but it is also possible to provide multiple access levels.
Shared plugins & themes
Adding new multisite plugins to all your websites means that you can distribute them across the entire network, all sites at once, by using Network Admin Dashboard. Also, Wordpress network setup allows applying one theme to all websites by choosing the one already available on your wordpress multi network and clicking on "Network Enable."
Shared users
Wordpress multisite network allows managing users and providing them with access to various websites on your network centrally. Thanks to User Settings, you can allow access to several chosen sites or all websites across the network.
Better scalability
You can quickly build as many subsites as you want - there is no limit number. Besides, creating thousands of subsites happens without making your server overload and provokes no management issues regarding server configurations. This approach ensures proper performance through the network.
Easier for updates and maintenance
Multisite in wordpress requires only a single wordpress installation. Thus, you should update once and continue pushing this update across your network of sites. With a centralized nature, wordpress multiple sites are easy to maintain due to standardization.
Wordpress network development
In Flexi IT, we can provide your entire network with excellent multisite features to make all of your websites look, feel, and function across the board in the same way. A wordpress network setup serves as the best approach to managing even an extremely high number of websites from only one place. Instead of having individual websites for your business, you can use a multisite network that allows focusing the energy where you require it.
How we support your wordpress multiple site
Being our client, you obtain necessary knowledge and skills to navigate multiple sites in the network. We are interested in your ability to run your websites easily and smoothly, so we can provide support and make the transition process seamless.
Unified control.

With wordpress multisite, upgrading once means upgrading each site in your network. If your website is on a wordpress multi network, all WordPress, plugin, and theme updates will be applied across your network.

Staff training.

We can teach your individual site admins and a super admin to navigate changes to your dashboard. That serves as a part of our consulting service. The only thing you need is to choose who will make decisions, and we will provide these employees with the basics.
Multisite wordpress setup vs. multiple single wordpress installations
| Criterion | Multisite | Single |
| --- | --- | --- |
| Sharing database between websites | + | - |
| Sharing codebase between websites | + | - |
| Sharing server resources between websites | + | +/- |
| Sharing user accounts between websites | + | - |
| A risk that all websites can go down if any issues | + | - |
| Updating plugins & themes for each site | + | - |
Use cases for wordpress multisite network
Education
Applying wordpress multisite for building subsites for university departments or even for student/teacher blogs can result in a vibrant community network.
Banking and finances
Creating multisite in wordpress allows financial institutions to build hundreds of subsites for various countries or various departments like credit cards, loans, or insurance.
Government
Wordpress multisite network is useful for crafting unified/diverse websites for multiple government departments or which provide numerous solutions for various problem sectors.
Retail
Wordpress multisite development for the retail industry with many websites helps offer information about multiple outlets, using unified or separate themes and plugins.
Digital content
Multisite wordpress setup helps publications build different sites for different topics.
Business with global networks
Creating parent and child website networks provides companies with unique websites for different countrywide or even global branches.
Hospitality
Wordpress multi network setup allows hotel chains to build various hotel or country-specific subsites and provide data about different hotel options.
Testimonials
Creative Director
England
Review was published on:
I feel blessed to have discovered Flexi! I was looking for developers who take pride in getting things done, not trying to explain why some of my design ideas might not work. And I found them! I hired Flexi to develop a custom WordPress site that I designed. The final product looked and worked exactly the way I anticipated, and it was delivered on time. Vlad has ...Read more
CEO
Australia
Review was published on:
I've been working with Flexi on my project for a long time. They are always on time. Very loyal service. Hope we'll continue to collaborate for years to come.
Contact us
You may also read
Blog
Try us for 14 days
Want to start a 2-week free trial period with us? Leave your email below and we'll revert to you shortly with more details