Laravel support and maintenance
Creating Laravel websites should not be considered a one-time development process since it is critical to undergo Laravel support and Laravel maintenance for some time.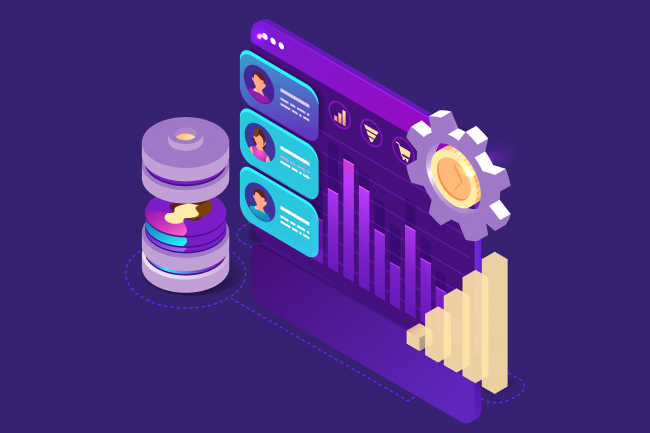 That allows staying competitive in your industry. In Flexi IT, we provide significant Laravel support and maintenance services to our customers. They gain the opportunity to keep informed about the latest updates and various enhancements. Our certified Laravel developers usually keep track of your Laravel web application to ensure no downtime or various technical issues.
Laravel support and maintenance services offered by Flexi IT
Site audit & onboarding
We find it necessary to know the source code of your existing Laravel projects, which allows them to meet all benchmarks. For example, we pay great attention to Laravel secure coding, website performance, SEO, and site architecture. Thanks to an in-depth site audit performed by our team of expert Laravel specialists, we examine such areas and document relevant findings, along with the basic parameters of a specific web application. The particular results are helpful for further maintenance and support services.
Proactive Laravel updates
Laravel often comes with a single package, along with security updates and security patches for keeping the platform significantly secure and robust. Such regular updates are necessary, and our support team does them routinely on time. Thus, in Flexi IT, Laravel support services include proactive Laravel security & patch updates, so customers may not worry about these things.
Continuous development support
Your marketers need to make constant changes to interactive websites, publish new data, and run campaigns. At the same time, your business team requires adding functionalities to integrated web applications. Regardless of the need, your regular website maintenance makes it possible to request different types of work on your web app. Thanks to our maintenance services, you will be provided with the necessary creative or technical help.
Continuous improvements
Along with regular version upgrades, Flexi IT continuously works towards enhancing the responsive website's critical parameters, including load speed, security, UX, or compliance with specific regulations. In addition, customers may implement their support plans to improve the extensive integration tools, add extended functionality, enhance project management, and provide new feature implementations.
Dedicated account team
Laravel support and maintenance require the Laravel development team, and Flexi IT will provide you with high-quality professionals in Laravel development projects. Our service delivery manager, along with qualified developers, will provide the best possible Laravel maintenance services to the customer's account. The particular team will continuously work with clients and meet with them on status calls to provide the necessary technical support and address any emergency issue.
Service dashboard
Customers always need to know the number of their service hours spent on regular updates or other critical tasks. Thanks to our Laravel maintenance flexible and customized services, clients always receive such information via a specific intuitive service dashboard. Besides, clients can always drill numerous support tickets down.
Around-the-clock emergency support
In Flexi IT, we understand that your Laravel site is crucial to meet all critical requirements of your business and online business model and get satisfied clients. Our support and maintenance services offer 24/7 monitoring for various critical requests.
SLA-based service delivery
As a Laravel software development company, we offer SLA-based maintenance services. Flexi IT performs round-the-clock, so we always deliver all requirements on time. Our support team deals with different issues such as slow page loading time.
Why choose Flexi IT
In Flexi IT, we apply Agile methodologies for providing website maintenance and support services.
At the same time, with our cost-effective Laravel support and maintenance services, our clients deal with a reduced time to market.
Our developers manage Laravel version upgrades, which means that your project will be built on the newest version.
Laravel support and maintenance services offered by IT involve improving website speed and performance and reducing loading time.
Our support service can even rescue a broken or non-performing web application firewall.
As a software agency, Flexi IT provides efficient website maintenance and support services that are focused on continuous website enhancements.
With maintenance services by Flexi IT, our customers gain certified Laravel professionals with vast developer experience.
Ultimately, if you hire a Laravel developer from Flexi IT, your company will obtain top-notch Laravel development services, along with further appropriate support and maintenance.
Testimonials
Creative Director
England
Review was published on:
I feel blessed to have discovered Flexi! I was looking for developers who take pride in getting things done, not trying to explain why some of my design ideas might not work. And I found them! I hired Flexi to develop a custom WordPress site that I designed. The final product looked and worked exactly the way I anticipated, and it was delivered on time. Vlad has ...Read more
CEO
Australia
Review was published on:
I've been working with Flexi on my project for a long time. They are always on time. Very loyal service. Hope we'll continue to collaborate for years to come.
Contact us
You may also read
Case Studies
Try us for 14 days
Want to start a 2-week free trial period with us? Leave your email below and we'll revert to you shortly with more details