When it comes to UI/UX design, the 2021 year was considered a roller coaster ride. Due to the growing virtual and remote working culture, the relevant trends have also changed drastically during the year. And 2022 will not be different.
But UI/UX professionals must keep updated with such forever-changing trends. That allows following and replicating the best examples of UI/UX design, which, in turn, helps provide users with the appropriate experience.
In this blog post, we will analyze the newest ten UI/UX trends shaping the industry in 2022. These trends will help attract users' attention and improve your design style.
Lottie Animation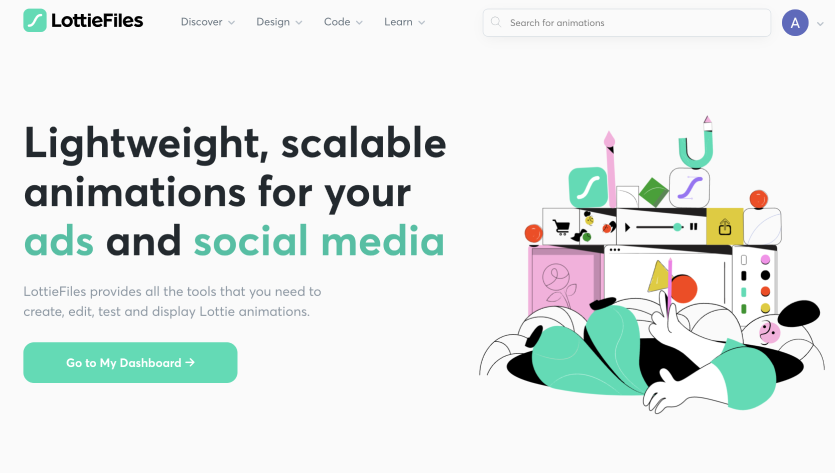 Image source: https://lottiefiles.com/
The modern digital marketplace is becoming more competitive. That is because designers seek new approaches to catching the customer's eye and retaining them. Among the most prominent trends explored by UI/UX experts is Lottie Animation. During 2017-21 years, searches for the particular animation method have increased by 2300%.
Lottie Animation serves as an open-source, JSON-based tool used by numerous designers for building, testing, and displaying animations quickly. Such animations are not simple GIFs. They are much smaller but feature outstanding image quality.
Dark Mode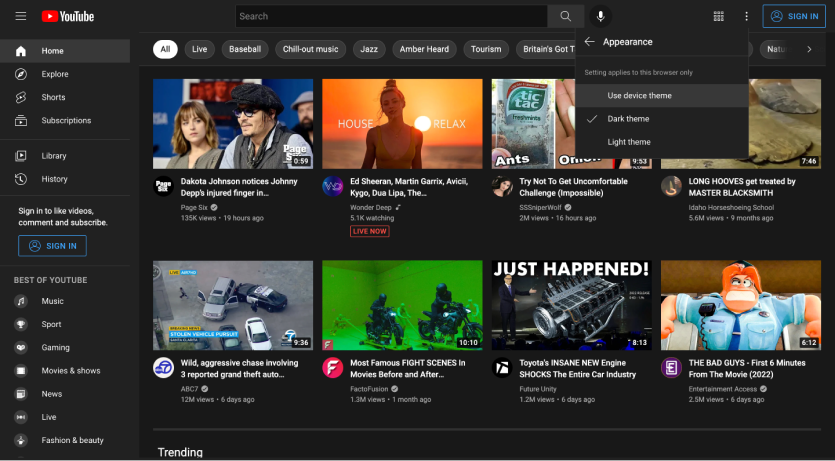 Dark Mode - https://www.youtube.com/
The growth of using dark siders will remain incredibly popular in 2022. Dark mode provides an elegant, stylish, and up-to-date look. Since people spend more time with their smartphones and other devices, it plays a critical role in enhancing the user experience.
Also, the dark mode has the following benefits:
It allows saving the battery in the case of using an OLED or AMOLED screen;
It ensures better readability of the text;
It reduces eye strain if people use their devices at night;
It helps reduce the screen glare and minimize blue lights.
Voice User Interface (VUI)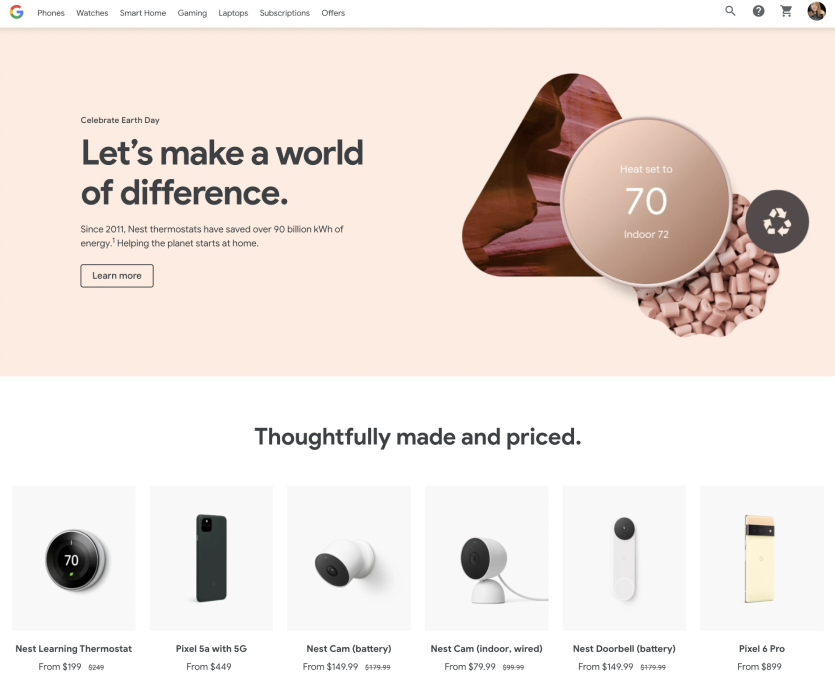 Voice User Interface (VUI) - Google Home, Apple HomePod
Now, UI design deals not only with visual screens; it begins incorporating other senses like voice search. Of course, VUI has already served as the mainstream customers can find in Siri or Amazon Alexa devices. Besides, the recent MarketsandMarkets report states that the VUI market will grow to about $25 billion in the next three years.
Modern users require speed and convenience. In this case, the voice user interface eliminates the need to touch a device. With VUI, customers also can forget about navigating to necessary apps or typing their texts.


Microinteractions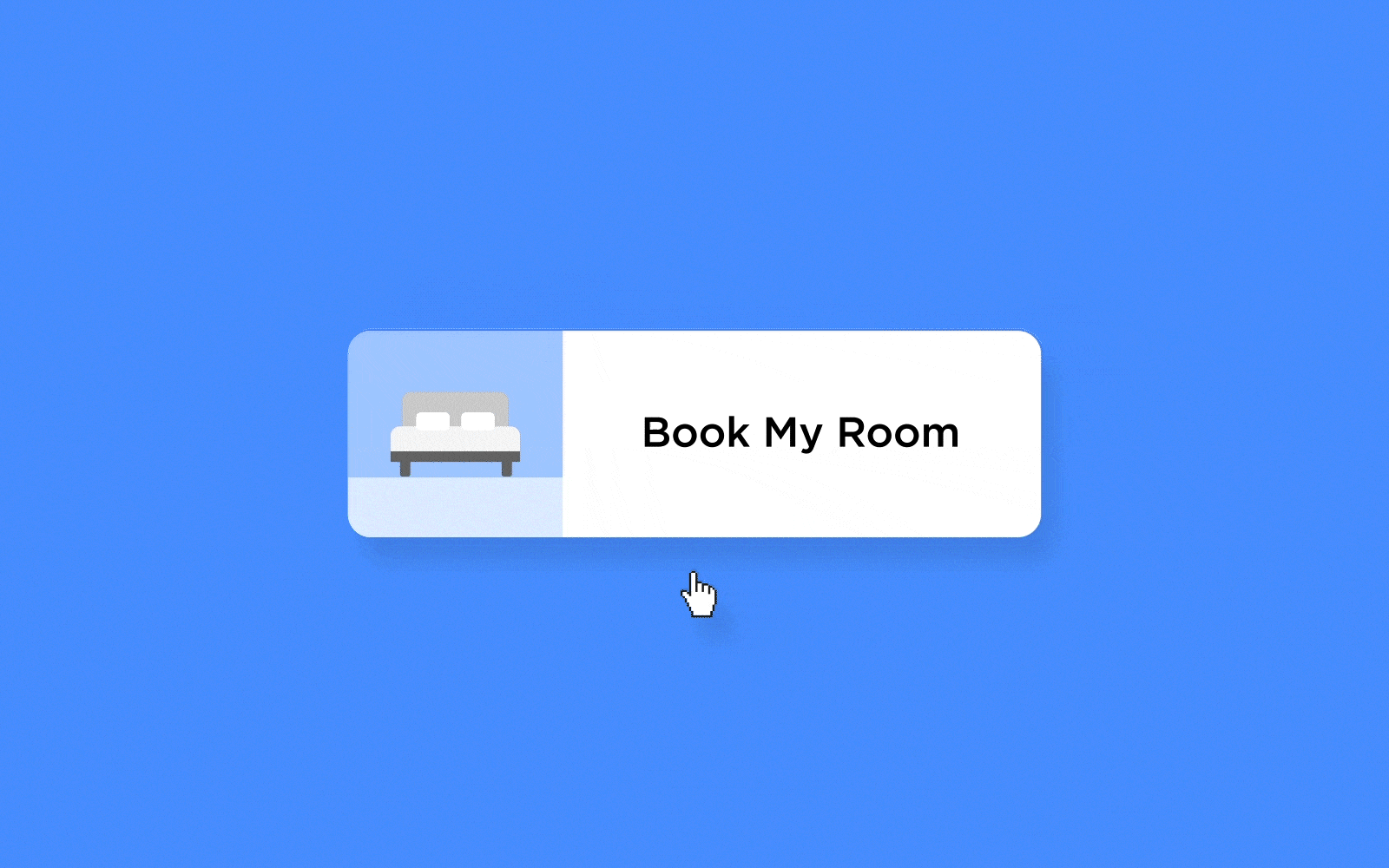 Microinteractions - https://dribbble.com/shots/13983404-Booking-Interaction
Microinteractions will become one of the main tools for UI/UX design teams, especially if they work in the mobile realm. For instance, you can implement small-scale graphics and animations, including loading bars, for engaging users. Or you can provide a ringing bell notification that will point users in the direction of the received message. After all, microinteractions are helpful with grabbing customers' attention, informing them, and directing where they should be.
Focus on Usability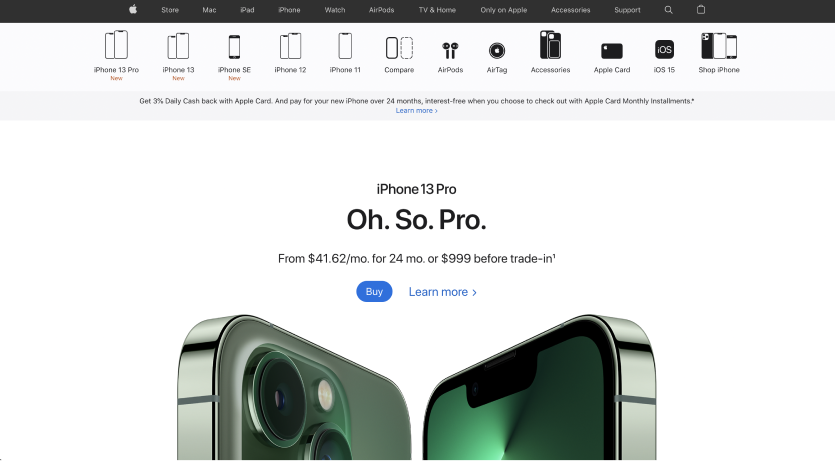 Focus on Usability https://www.apple.com/iphone/
Google is also constantly enhancing UX. For example, they have revealed three new usability metrics called Core Web Vitals. Such an initiative aims to provide the appropriate guidance regarding quality signals. That is crucial to delivering a memorable UX on the web.
The Core Web Vitals involve:
Largest Contentful Paint (LCP) allows measuring loading times;
First Input Delay (FID) helps check the time required by interactions to engage;
Cumulative Layout Shift (CLS) deals with visual stability.
Inclusivity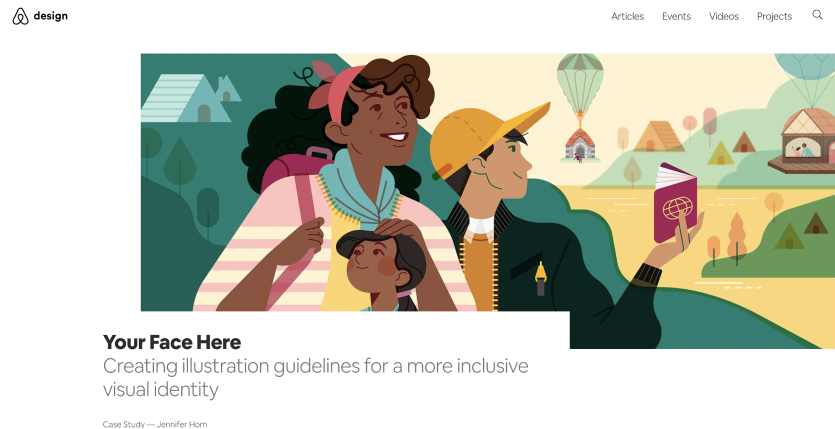 Inclusivity - https://airbnb.design/your-face-here/
Nowadays, designing and developing web pages or mobile applications require an "inclusivity mindset." Therefore, UI/UX professionals have to consider different areas for potential improvement. That may include flowery typefaces, small fonts, along with hard-to-hit buttons. But before improving something, it is necessary to collect real-world feedback and perform testing if possible.
Ultimately, there are no great difficulties when crafting accessible designs. With many useful accessibility features, UI/UX teams can provide digital product designs suitable for everyone.
Simplified User Journey and Information Architecture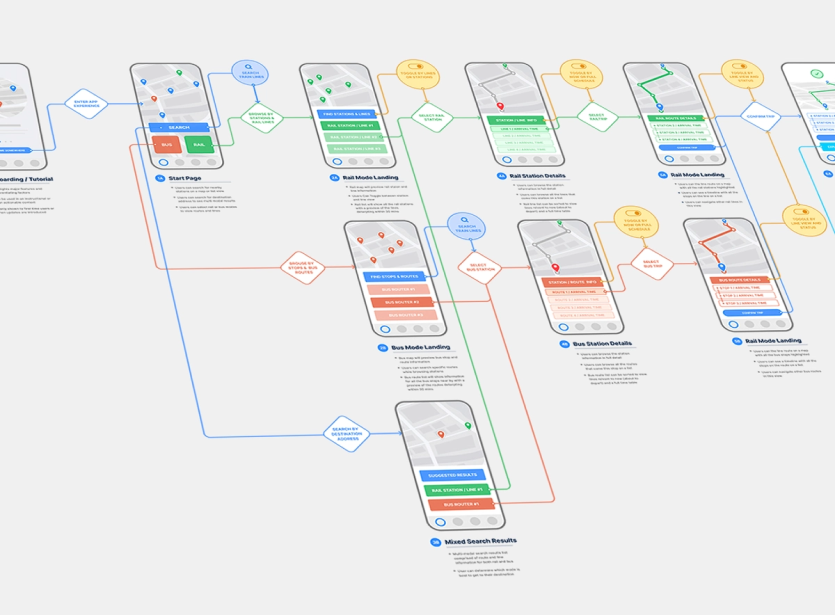 Simplified User Journey and Information Architecture - https://dribbble.com/shots/14317910-Mobile-App-UX-Journey
Since the beginning of the coronavirus pandemic, many organizations have launched new features and services for their users. But not all of them are functional, which means that clients often obtain relatively ordinary interfaces. However, in 2022, UI/UX design teams can finally enhance such additions and make them more aesthetically pleasing and usable.
At the same time, maintaining user journey and information architecture simply is not enough. UI/UX experts need to streamline, simplify, and uncomplex apps and web pages.
Closer Connection between Design and Development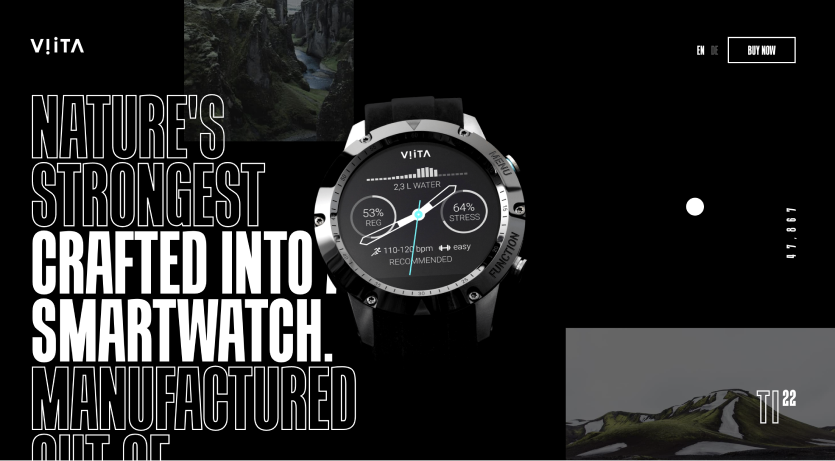 Closer Connection between Design and Development - https://titan.viita-watches.com/
The existing gap between design and development is among the trickiest points for UI/UX teams. Thus, in 2022, both processes will work closer than ever previously. Besides, this shift will involve moving away from current image-based tools because they cannot ensure functional fidelity.
Thanks to efficient software, UI/UX professionals can establish a more cohesive design/development process. That allows designers to create interactive prototypes provided with live code rapidly.
Localized Content and UX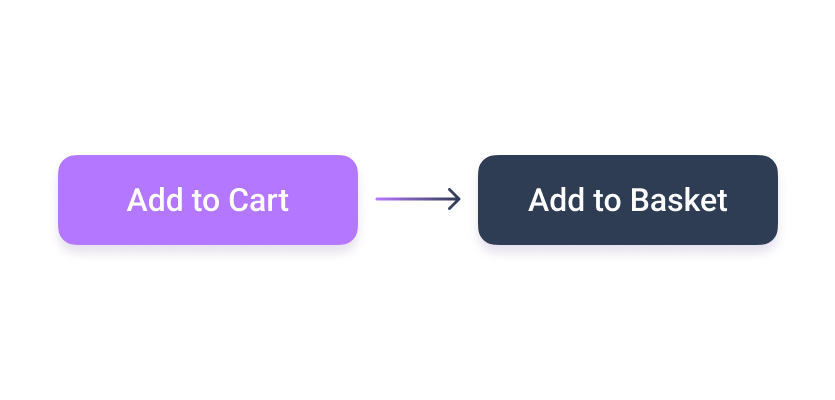 Localization is considered the key to providing users with inclusive experiences. That is especially critical in the globalization era. Therefore, UI/UX teams must be ready to address this challenge and offer necessary customization options.
Today, customers expect companies to follow their preferences and consider online-cultural norms. It means that designers should take it into account when creating for a broad audience. For instance, you can change the "Add to Cart" button into "Add to Basket," which is a perfect option for British users.
Custom Fonts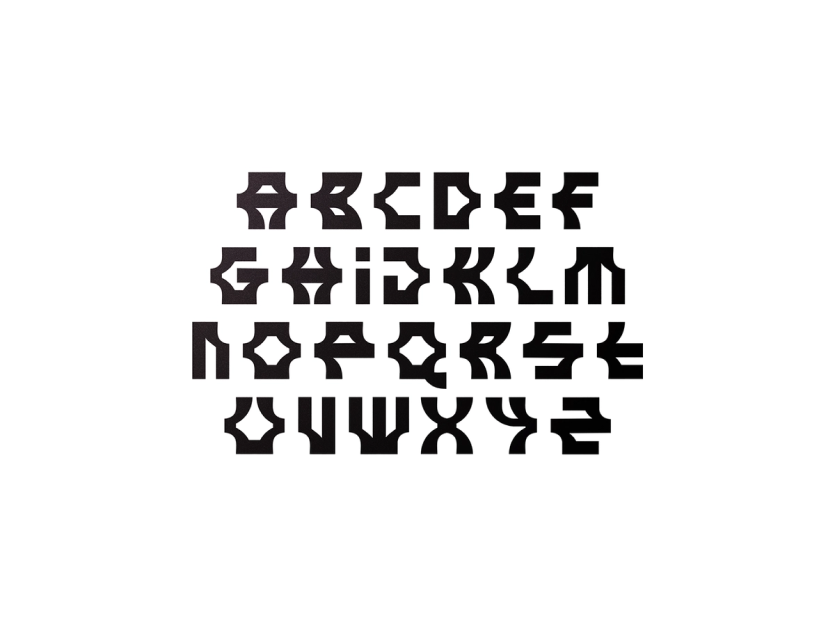 Custom Fonts - https://dribbble.com/shots/14697752-Title-Font
Using custom fonts is an effective approach to identifying yourself, becoming recognizable, and distinguishing from other competitors. Of course, it may be expensive and require many resources to design only your fonts and implement them on your website or application.
However, good branding means that users can recognize your company's assets even when they see no logo. That makes creating custom fonts an outstanding way to achieve such uniqueness.
Conclusion
Today, remote collaboration, eCommerce stores, streaming services, and platforms for team communication show rapid growth. Traditionally, in times of dramatic changes, tech and design trends have to reflect the client's requirements. Thus, providing all users with accessible experiences will be your top priority this year.
No matter if you attract worldwide customers, create apps for users of different abilities and ages, or want to simplify the design/development process for your organization. All you need is to create attention-grabbing on-screen spaces and implement animated components, along with custom fonts. That allows drawing users in.